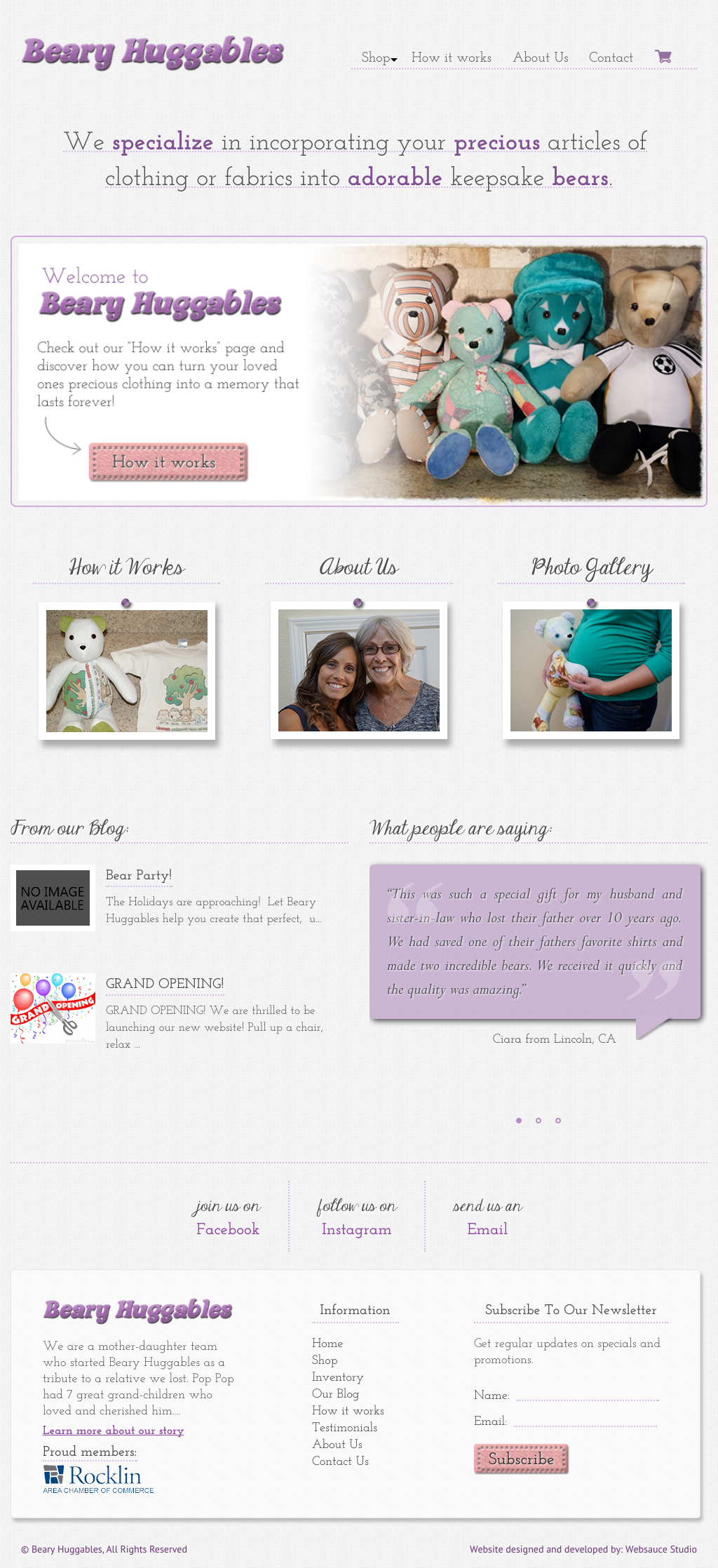 Project Details
HTML
CSS
PHP
User Interface
Wordpress
Beary Huggables are a mother-daughter team who started Beary Huggables as a tribute to a relative we lost. Pop Pop had 7 great grand-children who loved and cherished him. Beary Huggables collected some of his shirts and made them each a bear to celebrate him.
Beary Huggables also made bears to celebrate birthdays, weddings, school years, sports teams, baby showers, pregnancies and many more life experiences. Some of Beary Huggables bears have offered cuddly comfort to families who have a loved one away on business or in the active military.
This is a labor of love and Beary Huggables put a great deal of heart into turning cherished memories into huggable keepsakes. We all have so many treasured life events. Why not save them in a huggable bear? In addition, we have created several bears that would fit any occasion and are available from our website for immediate delivery.