LATEST PROJECTS
Creative Team at Plug SOL has been able to design and build hundreds of professional projects. Check out some of our cool stuff...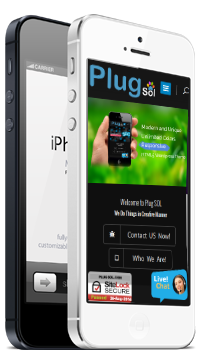 We make clean and User Friendly Layout
At PlugSol we follow approach to web design aimed at crafting sites to provide an optimal viewing experience. A user-friendly website is an essential part of any successful business. For a large number of visitors, a company's website is what can make or break its image.A website can be thought of as the first step in making a statement to the online world.
Zee has been extremely accommodating and has executed the project beyond what was expected. This is my 2nd project with him and am more than willing to work with him again in the near future. - Ummeesh Kumar
Lorem Ipsum is simply dummy text of the printing and typesetting industry. Lorem Ipsum has been the industry's standard dummy text ever since the 1500s, when an unknown printer took a galley. - Jennifer Raya
Letraset sheets containing Lorem Ipsum passages, and more recently with desktop publishing software like Aldus PageMaker including versions of Lorem Ipsum maker including versions of Lorem Ipsum. - Nicolas Cool
It is a long established fact that a reader will be distracted by the readable content of a page when looking at its layout. The point of using Lorem Ipsum is that it has a more-or-less normal distribution of letter. - Ryan Giggs
There are many variations of passages of Lorem Ipsum available, but the majority have suffered alteration in some form, by injected humour, or randomised words which don't look even slightly believable. - Victoria Hins
Sydney College in Virginia, looked up one of the more obscure Latin words, consectetur, from a Lorem Ipsum passage, and going through the cites of the word in classical literature, discovered the undoubtable. - Annie Maria
Sydney College in Virginia, looked up one of the more obscure Latin words, consectetur, from a Lorem Ipsum passage, and going through the cites of the word in classical literature, discovered the undoubtable. - Victor Zack