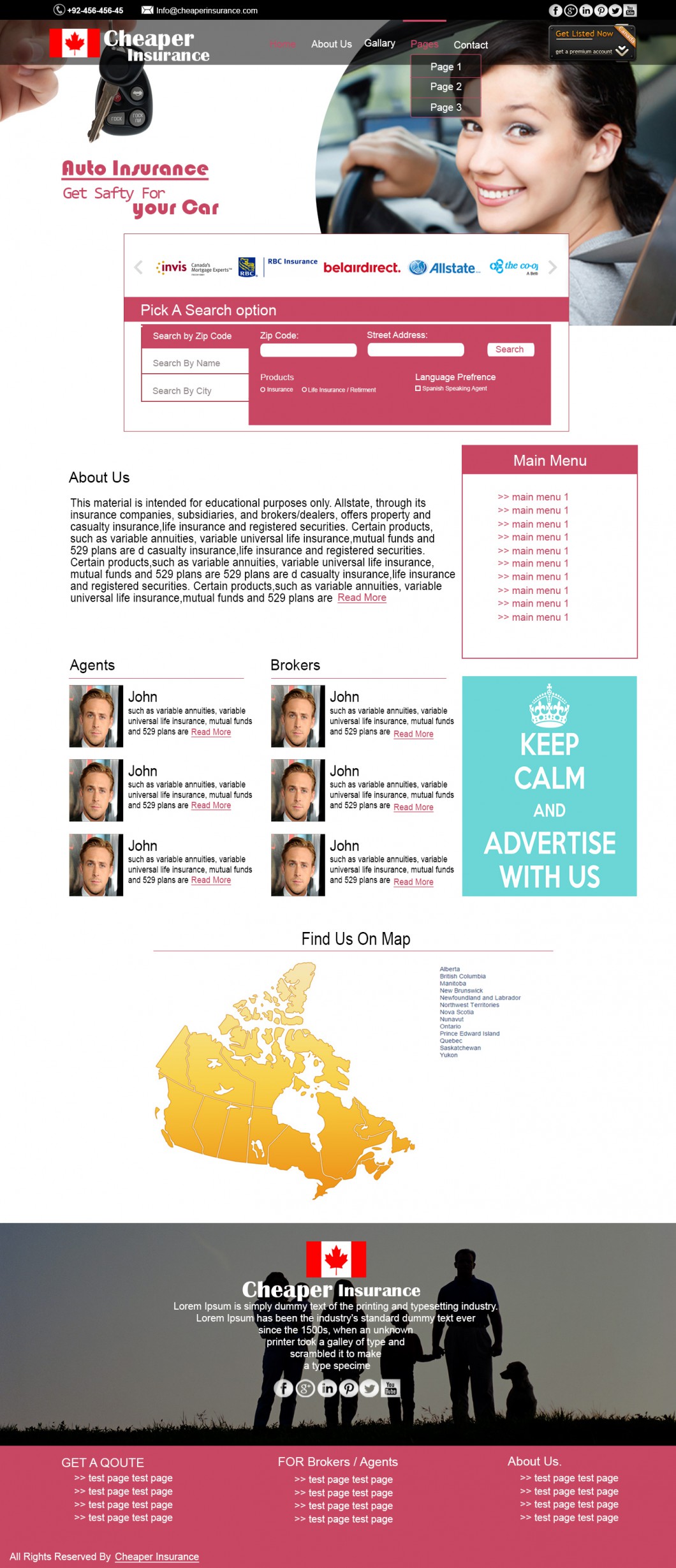 Project Details
HTML
CSS
PHP
User Interface
Wordpress
Cheaper Insurance is developed in PHP, HTML, CSS, JAVA Script, JQuery. Cheaper Insurance is dynamic website and use a WordPress CMS for managing the Content.
About Cheaper Insurance:
Today Insurance industry is the most famous industry in Canada.Population of Canada is over 35 million as 2014 Stats.And everybody need Cheap Insurance for their Home,Life,Car,Pet and Business Etc.So our Goal is to provide to people an Insurance portal in Canada.Where people can find best companies ,Agents and Brokers on Door step,even at call.